Flooding forces road closures near Easton; flood, river warnings still in effect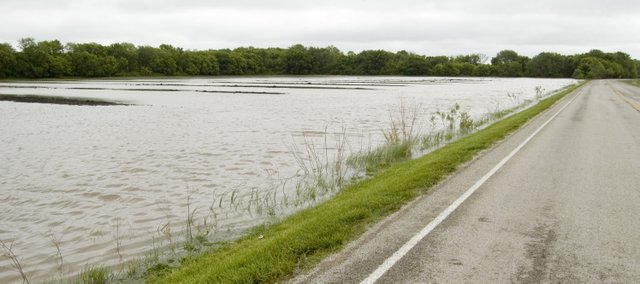 Moderate flooding near Easton has forced closure of roads there.
The National Weather Service issued a river flood warning Thursday morning for Stranger Creek near Easton. The creek's level was at 18.5 feet Thursday morning and is expected to increase to 20 feet by Thursday evening. Flood stage is 17 feet. The warning is effective until about 6:15 a.m. Saturday morning.
Flooding hasn't caused road closures elsewhere in the county, according to Leavenworth County dispatchers. There is water on the road at Kansas Highway 92 and County Road 21, but it still is passable, a dispatch official said late Thursday morning.
Leavenworth County also is in a flood warning until 4 p.m. Thursday.