Potential for hazardous weather moves graduation indoors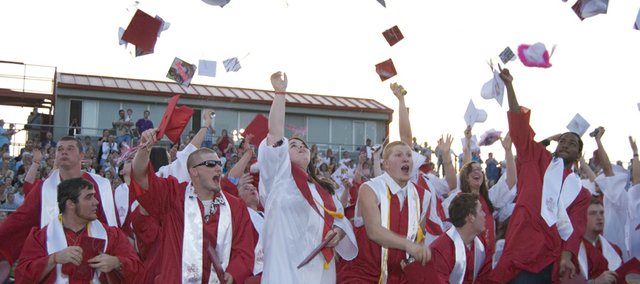 This year's graduation is moving indoors.
School officials said due to the potential for inclement weather, the commencement ceremony has been moved indoors to the Tonganoxie High School gymnasium.
The ceremony will begin at 7 p.m.
The school's website states THS Principal Jamie Carlisle has not set a limit on the number of guests a graduate may invite. All overflow will be moved to the THS auditorium.
He also stated only graduating students and handicapped seating will be on the gym floor. The bleachers on the ground floor will be available for anyone.
Also, parents must remain seated in the stands and will not be able to stand on the gym floor. The site states that is a violation of fire codes.