McWilliams earns naval wings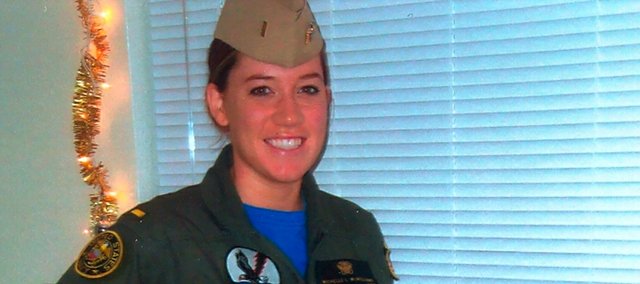 Ensign Michelle McWilliams received her Naval Aviator Wings earlier this spring during a ceremony in Jacksonville, Fla.
McWilliams is a 2004 Tonganoxie High School graduate and 2008 University of San Diego graduate. She attended USD on a $160,000 NROTC scholarship and earned a degree in international business from the university.
After graduating from USD, McWilliams went to Pensacola, Fla., for a year of flight training, more academics and swim training. In Pensacola, she graduated No. 1 in her class and made the Commodore's List with Distinction, meaning that out of the past 200 students, she finished in the top 5 percent. Because of her academic standing, she had the opportunity to select the location of her next training. She selected Jacksonville, Fla., for another year of training. She received her wings there March 5.
She now is stationed at Whidbey Island in Washington state and will be flying EP-3s.
She is the daughter of Greg and Diana McWilliams and the granddaughter of Mary Barncord, all of Tonganoxie.