Neighbor: Zila Welsh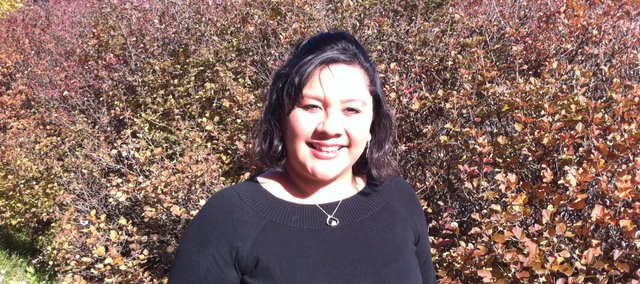 Occupation: Optician, Dr. Lenahan's office
Family: Husband, Jim
Place of brith: Emporia
When did you move to Tonganoxie, and what brought you here?
I moved here just more than a year ago. We were in the market for a larger house and found one here in Tonganoxie. I work here and my husband works in Lawrence, so it was an easy commute for him.

What's the biggest risk you've ever taken?
I don't take many risks. I like to play things safe. But if I had to choose something close it would be buying a house before selling our current home in a market that was not doing very well. However, the risk paid off. We sold our former house 16 days after purchasing our new home in Tonganoxie
What's the best piece of advice you've ever been given?
"Don't stray to far from the Lord." There isn't a day or a situation where I can make it on my own. My faith plays a major role in my life.
What three things would you want people to know about you?
I love to laugh; I love to cook for others; and I love to plan parties and organize events.
What did you want to be when you grew up?
I wanted to be an attorney. I even took my LSAT and did the recommendation letters. Then one day I woke up and decided, it just wasn't the life for me. I still love the law and politics though. There's never a dull moment.
What's your favorite vacation spot?
This is easy...Istan Spain..a small white village with red clay Spanish style roofs in the mountains on the Southern Coast of Spain. The cobblestone streets are so small you can only walk or ride scooters on. And there are olive, grape and fig trees lining the mountain roads. Fresh mountain water streams through the small town via water fountains. Everyone has their villa doors open and you can always spot the locals around the town square enjoying the fresh mountain air, conversing all the while sipping on homemade wine. There are pomegranite and orange trees everywhere for picking. Life is so simple there. No expectations, just beauty.
Favorite things
Song: "Wonderful World" by Louis Armstrong.
Color: Pink, pink and pink
Food: Can't pick a favorite, my grandmother is an unbelievable cook and to pick just one thing is harder than deciding which pair of shoes I am going to buy next.