MHS

student benefit Saturday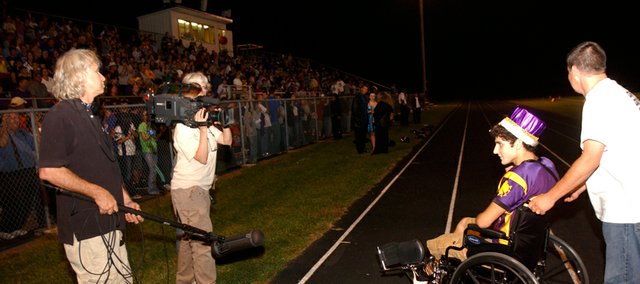 A benefit for a McLouth High School football player who had his left leg amputated after an on-field injury is scheduled for Saturday.
A variety of events are scheduled beginning at 10:30 a.m. at the Stan Braksick Sports Complex in McLouth.
A children's carnival will run all day, with bingo running from 11 a.m. to 12:30 p.m. and a Texas Hold 'Em poker tournament starting at 1 p.m., along with many other activities scheduled throughout the day.
A golf tournament is also scheduled for Sunday at Cypress Ridge Golf Course in Topeka. Team registration is available online at mclouth.org.
All proceeds will help Roberts and his guardians, Jerrad and Lisa Humerickhouse, with medical expenses and to provide Roberts with an athletic prosthetic.