Auto parts chain seeks Tonganoxie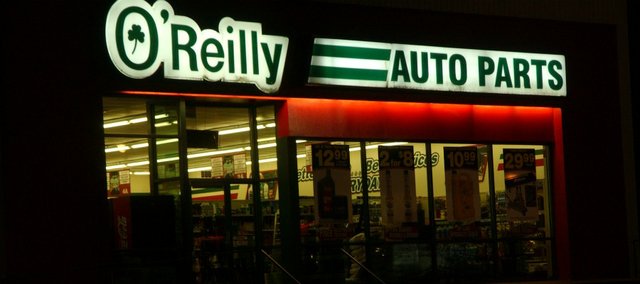 Late next spring, Tonganoxie residents should have another option available for auto parts.
Assistant City Administrator Kathy Bard said the Tonganoxie Site Review Committee would consider a request Dec. 2 from O'Reilly Auto Parts to build a new store on U.S. Highway 24-40. The site of the 7,100-square-foot store is to be across from Tonganoxie High School between the Sonic Drive-in and the former Ford dealership, she said.
Mark Merz, director of investor relations for O'Reilly Auto Parts, said Tonganoxie was chosen for a site after a demographic and market analysis of possible locations within the company's distribution reach. Among the factors considered was the community's growth potential, competition in the market, number of garages or mechanics in the community and level of retail activity.
Once it was determined Tonganoxie satisfied those criteria, the company looked for a site that would give it a good retail presence and afford easy access to delivery trucks, Merz said.
O'Reilly Auto Parts traces its roots to a single store in Springfield, Mo., opened in 1957. It now has 3,535 corporate-owned stores and adding more despite the current recession, Merz said.
"We provide a non-discretionary product at a competitive price," he said. "When you use your car to get back and forth to work each day, you have no choice but to keep it running. In the current macro economic environment with fewer new cars being sold and people holding on to their cars longer, our business has increased."
The company's preference is to open stores in new buildings, Merz said.
Should the company's site plan be approved Dec. 2, it will then have to present building plans for review and approval to BG Consultants, the city's engineer, Bard said.
Tom Guillot, project manager with Esterly, Schneider and Associates, which designs stores for O'Reilly, said it took from three to four months to build a store once all the permits and approvals were in place.
O'Reilly Auto Parts will be the second new commercial or industrial business with Construction Building Specialties to open in a new building in an about six-month time frame.
"It's encouraging to have development going on in these economic times," Bard said.