Neighbor: Jean Walker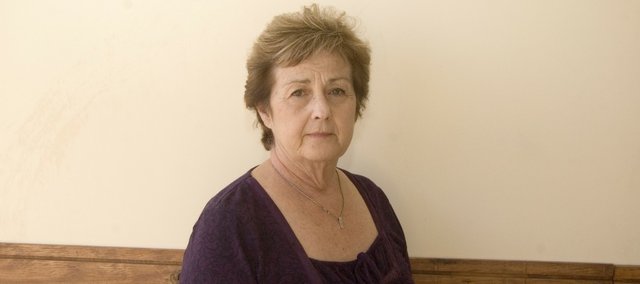 Occupation: Office manager, Kramer & Associates L.L.C.
Family: Husband of 52 years, Kenneth; two sons, Joe, Tonganoxie, and Jay, who passed away in 2005 from brain cancer; four grandchildren; and four great-grandchildren; my Buckboy and Bobbycat.
Place of birth: Turner, Kan.
When did you move to Tonganoxie, and what brought you here?
I moved here for small-town living.
What's the biggest risk you've ever taken?
I can't think of anything. Life's been good.
What's the best piece of advice you've ever been given?
Keep your mouth shut and work — from my father.
What three things would you want people to know about you?
With the exception of three years, I've worked on Fourth Street the past 28 years. I enjoy working because of the many kind people who have made me what I am today. I have set a goal of making the public more aware of brain cancer and the help available.
What did you want to be when you grew up?
A wife and mother.
What's your ideal vacation spot?

Visiting ancient ruins.
Favorite things
Song: Susan Boyd: "I Went up to the Mountain"
Color: Burgundy
Food: Italian