Neighbor: Erica Clark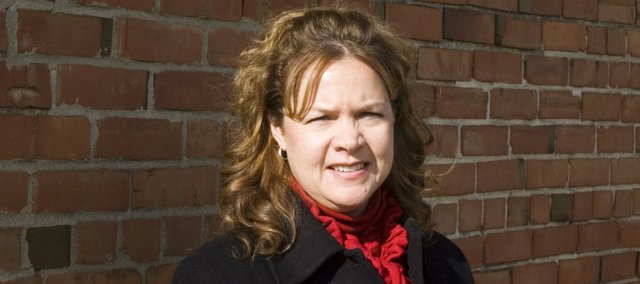 Occupation: Marketing for First State Bank & Trust

Family: Chuck, husband of nearly 20 years; daughter Taylor, 17, junior at Tonganoxie High School; son Ben, 13, eighth-grader at Tonganoxie Middle School.
Place of birth: Bethany Hospital, in Kansas City, Kan. I have a brick on my patio from the hospital that I was delivered in.

Q: When did you move to the area, and what brought you here?
My folks built a house and moved us from Wyandotte County to Tonganoxie in 1978. I was 10 years old. My husband still calls me a transplant.

Q: What's the biggest risk you've ever taken?
Taking a job back here in Tonganoxie. Turned out to be a very good decision.
Q: What's the best piece of advice you've ever been given?
My Mom gave me a piece of advice to help me work through issues with the kids but I have found it to be good in nearly all situations: Ask yourself, is it a hill worth dying on? There really aren't that many hills worth dying on out there.

Q: What three things would you want people to know about you?
That now more than ever, I believe in the power of prayer, blessings and miracles. 2. That of all the things that I have ever done or will ever do, being called Mom is the most satisfying. 3. I ran the Oklahoma City Marathon.
Q: What did you want to be when you grew up?
I wanted to be a writer.

Q: What's your ideal vacation spot?
Anywhere on the water.

Favorite things
Song: "What I Like About You," by the Romantics
Color: Red
Food: A filet that you can cut with a butter knife, and a glass of cabernet.