Mayor seeks bi-monthly meetings with community service groups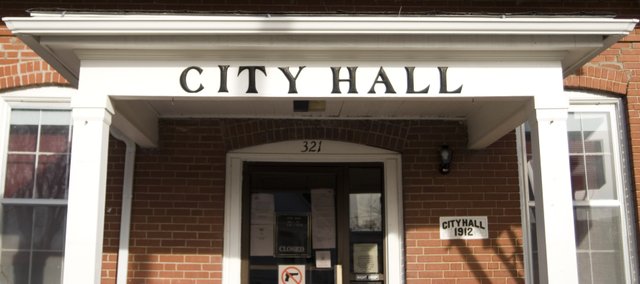 Mayor Jason Ward proposed Monday the city council start a once every two month "Progress Tonganoxie" meeting to prevent good ideas from stalling because of lack of communication.
City council members embraced the idea Ward said had been on his mind since he became mayor in August.
"In my five years on the council, I've had the opportunity to see a lot of different groups pass through our doors," he said. "We have a great core of volunteers, but we meet in separate meetings. Good ideas we have in meetings don't get shared."
To address that, Ward suggested the council invite different community oriented groups, such as the Tonganoxie Chamber of Commerce, the Downtown Retail Committee or Team Tongie, to meet with the council. Progress Tonganoxie would be once every two months one hour before a regularly scheduled council meeting, he suggested.
The meetings would be more conducive to the sharing of ideas than the few minutes visitors are allowed to speak at the beginning of council meetings, Ward said.
Councilman Bill Peak said his experience as head of the Downtown Retail Committee has shown him the need for such gatherings.
"One thing we definitely need is to get groups together," he said. "There is so much non-communication or miscommunication."
With the approval of other council members, it was agreed Progress Tonganoxie meetings would be scheduled before future council meetings.
In other action, the council:
• Learned paving started on the Fourth Street project Monday and work should be completed on schedule by mid-November.
• Learned the Kansas Department of Transportation last week painted a new crosswalk at Second Street and U.S. 24-40.
• Approved a job description that will be used in the search for a successor to retiring public works director Butch Rodgers.
• Approved a resolution declaring the week of Oct. 23 through 31 as the drug-prevention Red Ribbon Week.