Neighbor: Josey Eastes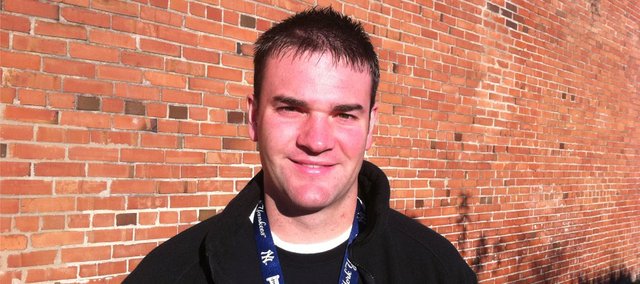 Occupation: Seventh grade social studies teacher, Tonganoxie Middle School
Family: Just me
Place of brith: Pratt, Kan.
When did you move to Tonganoxie, and what brought you here?
The seventh-grade social studies position brought me to Tonganoxie in August of 2009.
What's the biggest risk you've ever taken?
Jumping out of a single engine plane above the Swiss Alps near the top.
What's the best piece of advice you've ever been given?
Always look for the positive. There is a positive in everything and everyone.
What three things would you want people to know about you?
My favorite thing to do is travel and try new things, I love watching or playing about any sport and I'm a proud graduate of Emporia State University.
What did you want to be when you grew up?
The centerfielder for the New York Yankees always was my first dream.
What's your favorite vacation spot?
This really depends on who I am going on vacation with. If this is a vacation with a significant other, I'd say somewhere relaxing by the beach. If it is a vacation with a bunch of buddies, definitely Las Vegas.
Favorite things
Song: The timeless classic "Party in the USA" by the legendary Miley Cirus.
Color: Navy blue
Food: Filet Mignon.