No decision yet on administrator post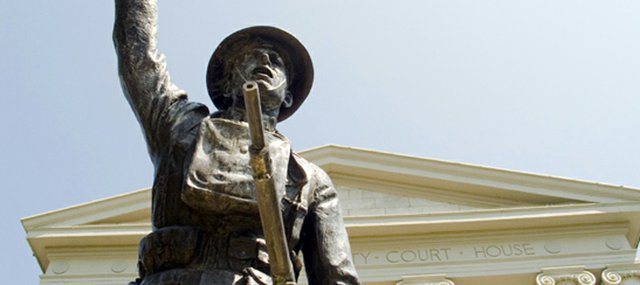 The future of Leavenworth County's county administrator job is still up in the air.
On Thursday, in the final county commission meeting for the county's first and possibly last administrator, Heather Morgan, commissioners again agreed to delay a decision on the position.
The commissioners' discussion continued to center on the idea of a new position with somewhat less responsibility after commissioner Clyde Graeber presented a draft job description for a staff and budget director.
Graeber said his document proposed using the position to increase interaction between the county commissioners, other elected county officials and appointed county department heads.
"Our administrator is leaving," Graeber said. "We're going to be seeking someone possibly to come in and fill that position. Now's the time to change, let's say, the ways things have been done."
One change in Graeber's plan is that the new director would hold regular monthly meetings for the commissioners, other elected officials and department heads.
Commissioner John Flower said he wanted the description to be clearer about who would manage whom. He said the director, like the current administrator position, should have the authority to hire and fire the appointed department heads so as to be able to manage them more effectively. Graeber said that provision could be added to his draft description.
Flower also said the commission needed to remember that the commissioners and other elected officials, such as the county treasurer and county clerk, are elected to separate jobs and cannot interfere with each other.
"We have our jobs. They have their jobs," Flower said.
Graeber responded that he simply wanted to foster more communication between the different officials in the county government.
Commissioner J.C. Tellefson said he would support Graeber's description with a few additions, such as hiring and firing power.
The commissioners voted 3-0 to delay further discussion about the county administrator position until Thursday to give them time to revise Graeber's draft and to review other details.