Tonganoxie man contacts father, returns home after three-month absence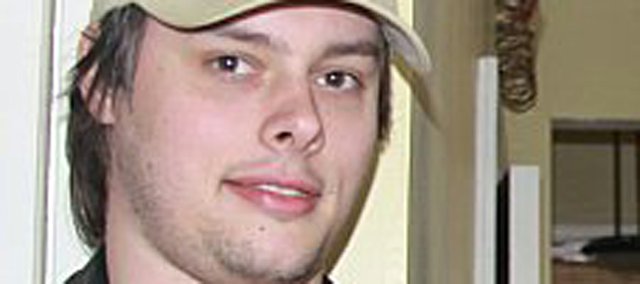 Danny Stevens and Joyce Stevens lost contact with their son, Luke Stevens, in late May.
Tonganoxie police were investigating Luke's disappearance as a missing person case. Law enforcement officials interviewed people multiple times, but no new leads were forming.
Then, about 10 p.m. Thursday, Danny received a call.
It was Luke.
He was calling from a pay phone in Kansas City, Mo., and he asked that his father pick him up. Danny drove to Kansas City and brought his son back home.
"Well, it's great to have him back," Danny said during a telephone interview Friday. "What do you say? How do you act? They don't teach anything about this at Lamaze class."
Luke was last seen by family May 26 at his Tonganoxie home. His truck was found June 2 at Longview Lake near south Kansas City, Mo. At the time, Joyce handed out fliers near the lake with information about Luke and asked for assistance in finding Luke's whereabouts through a blog and Facebook.
"It's not the outcome I expected at all, but I am so happy about it," Joyce said. "I was just really surprised and started crying."
Back in his own home, Luke was resting Friday. Danny said Luke "just had been laying low" since leaving home in late May.
"He hadn't really been anywhere or with anyone," Danny said. "He just needed some time type-of-thing."
Danny didn't discuss particulars of Luke's absence, but said "it's going to take a period of adjustment" now that he has returned home.
Tonganoxie police Sgt. Russell Moore said Friday the department hadn't contacted the family about interviews, but police were notified that Luke had returned home.
"Obviously we're thankful that he turned up," Moore said.
Danny commended the department for its work on the case.
"They all did a great job with the search," Danny said. "They did all they could to assist."