Heating up fall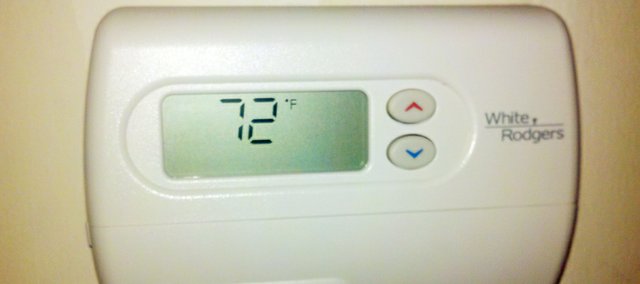 Q: How much will I save on my heating costs if I replace my furnace with a new, high-efficiency furnace?
A: A new high-efficiency furnace will have an efficiency of about 95 percent. The amount saved will depend on how efficient the existing furnace is and how much is spent on heating. If the unit is more than 10 years old, it is difficult to estimate the efficiency of furnaces without an on-site inspection.
Q: Will a programmable, setback thermostat save enough energy to pay for itself?
A: A programmable thermostat saves energy by automatically controlling the furnace to provide heat only when needed.
The amount of energy saved will depend on how often the furnace can be set back and the amount of the setback. An automatic thermostat also can control the air conditioner in the summer.
In general, expect to save about 10 percent with a nighttime setback of 10 degrees, and an additional 5 percent savings if the thermostat is also set back during the day.
Q: What services should be included in a furnace tune up?
A: A thorough furnace tune up should include checking of the burners, blower and motor, controls, and chimney by a trained professional.
Q: If I close heating registers in some unused rooms, can I close too many?
A: Yes. Closing too many may cause the furnace to overheat or cause other problems. Furnaces need the cooling action of air flowing through the furnace to cool the unit. No more than two out of 10 registers should be closed at one time.
Q: In extremely cold weather my furnace seems to run all the time, even though I have the setting on automatic. Will this continuous operation hurt my furnace?
A: No. A furnace is designed to run as long as necessary to satisfy a home's heating load. In fact, the longer it runs during each cycle, the more closely it operates to its designed efficiency.