Heskett promoted to Tonganoxie city supervisor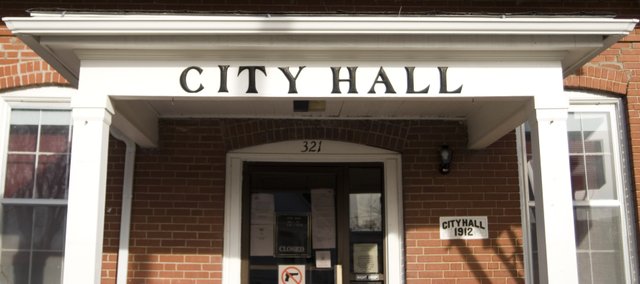 The city of Tonganoxie is promoting one longtime city employee to a supervisory position while ending a longstanding relationship for a city service.
At Monday's Tonganoxie City Council meeting, the council voted unanimously to promote Kent Heskett to the position of city supervisor. Heskett has been acting city supervisor since the December retirement of Butch Rodgers.
Heskett's salary will be $59,488 a year.
The first major project in the city after Heskett's appointment will be the Pleasant Street bridge replacement. City Administrator Mike Yanez said the contractor, King Construction of Oskaloosa, would place barricades at the bridge Monday. Traffic at the bridge would be limited to emergency vehicles, he said.
The project has a 70-day construction schedule, Yanez said.
Federal and state money will provide 80 percent of the project's $279,932 construction cost with the city providing a 20 percent construction match, plus project engineering, design, right of way acquisition and utility relocation costs.
Also Monday, the council was presented with a letter from J&M Answering Service owner James Conway dated March 30, stating that because of health issues he was canceling his contract to provide service to the city. The city contract for the service had a 30-day cancellation clause for the city and the owner.
After a review of the contract late last year, Police Chief Jeff Brandau limited the duties of the $14,000-a-year service, manned by former Mayor Mike Vestal.
In other business, the council:
• City Clerk Kathy Bard swore in council members Dennis Bixby and Bill Peak to four-year terms on the council and Jason Ward to a four-term term as mayor. Ward then read a proclamation thanking Paula Crook for her work and dedication her four years on the council.
• Scheduled a special meeting for 7 p.m. Thursday at Bichelmeyer's Steakhouse to discuss possible incentives for an industry considering Tonganoxie.
• Approved placing a $2,495 profile in Ingram's Magazine highlighting the city's new industrial parkland, its healthy sewer and water system capacities and its easy access to the Kansas City metropolitan area.