School board approves technology upgrades; fifth-grade teachers to retire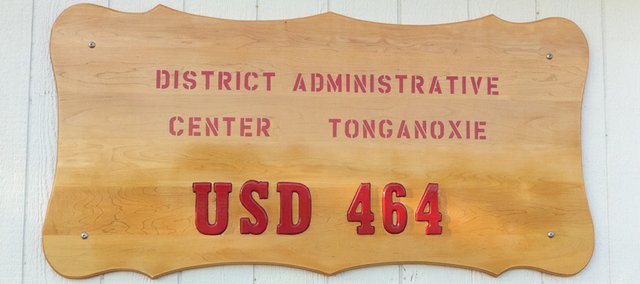 Tonganoxie USD 464 will be making nearly $169,000 in technology upgrades during the summer.
The Tonganoxie school board approved, 5-0, financing of the technology project through First State Bank and Trust for four years at an interest rate of 3.67 percent at the April 11 meeting.
Board member Kathy Baragary was absent from the meeting, while Mildred McMillon, though at the meeting, left before the vote was taken.
According to technology director David Milhon's technology report, the focus of the summer project, which totals $168,887.98, is on infrastructure and replacement of what he called "failing" Macintosh computers.
Two teachers retiring
The positions Tonganoxie school board members opted not to fill during the 2011-12 school year are being vacated because of retirement. The board voted, 5-0, to approve a reduction in force of two fifth-grade positions at the April 11 meeting. The reduction in force also was for a part-time secretary.
The force reduction comes with the announced retirements of fifth-grade teachers Cheta Mark and Lyn Smith. Debbie Kay Altman also announced her retirement as secretary at the middle school.
Superintendent Kyle Hayden said two teachers would be transferred from the elementary school to the middle school, so TES staff will be reduced by two teachers for the 2011-12 school year.
Hayden noted this past week that the average class size in kindergarten through fifth grades would increase by one student (from 22 this school year to 23 next school year) with a reduction of two teachers. The fifth-grade class next year has six more students than this year's fifth-grade class (161 as opposed to 155).
At the meeting, the board also accepted the resignations of high school Spanish teacher Heidi Meadows and middle school technology teacher, paraprofessional and coach Jason Wilson.