City Council approves donation, fireworks for Tonganoxie Days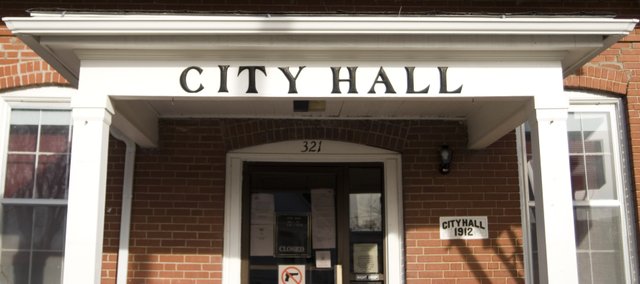 Tonganoxie Days will be more entertaining this year after two decisions made at Monday's Tonganoxie City Council meeting.
One of the entertainment upgrades, the addition of music and magic performances, was requested by Tonganoxie Days Committee Chairperson Connie Tornedon and Tonganoxie Chamber of Commerce President Donna Hoegler, but a separate decision to provide fireworks for the event was made after the two women departed the meeting.
Tornedon and Hoegler updated the council on planning for the event, which will be Saturday, June 11. Preparations are going well, but organizers could use help to grow the annual June event, they said.
The best way to enhance Tonganoxie Days was through entertainment, Tornedon and Hoegler said. Organizers were looking to book three bands and a magician to perform this year, they said.
"We would like the city to give us a little more money so we can have better entertainment," Hoegler said. "Usually with bands, they have a following that brings people downtown."
The council agreed to provide the committee $1,500, but the amount was reduced to $1,375 when City Administrator Mike Yanez agreed to donate $125 to help pay the fee of the rock band The Black Tuxedoes.
Tornedon said 36 vendors had signed up for the $25 booths to date, and the event was on track to get the 90 to 120 vendors it traditionally attracts.
At the end of the meeting, Councilman Jim Truesdell said he had learned of an opportunity to have a full fireworks show at Tonganoxie Days for $2,500. Yanez said the city wouldn't have to spend that much to have a show because, since the last city fireworks show two years ago, businesses and individuals had donated $900 toward another show.

Truesdell's request that the council approve the expenditure for the show was approved. Council members said they would welcome more donations from residents and businesses to help with the cost of the show.