Neighbor: Chris Niemeyer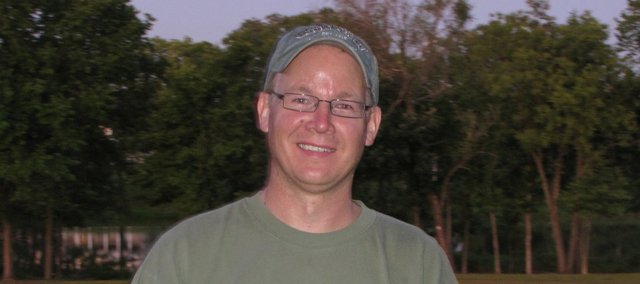 Occupation: Vice president, sales, for CCS Presentation Systems, Kansas City.
Family: Wife, Jacqueline, three daughters, Caia (9), Cadyn (7) and Camrie (5).
Place of birth: Waterloo, Iowa
Q: When did you move to the area, and what brought you here?
My family and I moved to the Tonganoxie area in the fall of 2008. I had the opportunity to open a new Central Plains Territory (eight states in the Midwest) for an educational company for which I used to work: Learning. com. Wanting to be centrally located, near a major airport yet outside of the city made this area a great option for our move. My wife, Jacqueline, also is from Iowa (we met and got married in Arizona) and we wanted to move back to the Midwest to raise our daughters.
Q: What's the biggest risk you've ever taken?
In 2000, I had the opportunity to step away from an eight-year teaching and administration career track and into an education sales career.
Q: What's the best piece of advice you've ever been given?
Be a man of your word...
Q: What three things would you want people to know about you?
Nothing beats a blazing campfire/bonfire; I'm a do-it-yourself kind of guy; and my most important job is as a dad and husband.
Q: What did you want to be when you grew up?
From an early age, I knew I was going to be a teacher, like my dad.
Q: What's your ideal vacation spot?
Camping with my wife and kids.
FAVORITE THINGS
Song: I don't have a "favorite," but I enjoy listening to country music.
Color: Red
Food: Pizza