County finishes emptying of Sewer District 3 lagoons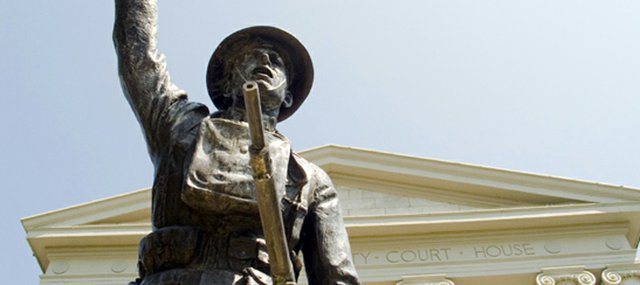 The lagoons formerly serving Sewer District No. 3 south of Basehor are no more, Leavenworth County public works officials said last week.
County public works director Mike Spickelmier told county commissioners Thursday that the county had emptied the lagoons well ahead of schedule and under budget.
"The lagoons are gone," Spickelmier said. "That is very good news for us."
That's because the Kansas Department of Health and Environment had set a deadline of Oct. 31 for the lagoons to be decommissioned, Spickelmier said, and the county had finished the job shortly after Aug. 1.
The final cost of the decommissioning will likely come to between $30,000 and $50,000, Spickelmier said. Some final work remained on the project, including the laying of topsoil and grass seed on the lagoons' former location, county buildings and grounds director John Forslund said Thursday.
That range is well below the $100,000 that the county had budgeted for the project, with the expectation that a contractor would perform the work. The county commissioners voted in February to use county forces to decommission the lagoons, in an attempt to lower the costs that would be apportioned to the residents of the sewer district.
The total cost for the residents will be determined after the county holds an apportionment hearing. That hearing must be held by the end of the year, Spickelmier said, after the county adds up its total costs and the Basehor City Council makes a final decision on connection fees for the sewer district residents.
County Commissioner John Flower suggested Thursday that the county could absorb the decommissioning costs itself, since its own forces did the work, and further reduce apportionment costs for the sewer district.
Also on Thursday, County Commission Chairman Clyde Graeber said the commissioners had received 42 applications for the county administrator job, which has been vacant since October 2010.
Commissioners will now begin reviewing the pool of applicants as they continue their second effort to hire for the county's top appointed position.
The commissioners received more than 60 applications for the job during their first hiring attempt earlier this year, but two of the commissioners' top candidates turned the job down after negotiations, and another took a job elsewhere before any offers were made.