Tonganoxie school board approves Weseman as superintendent for second year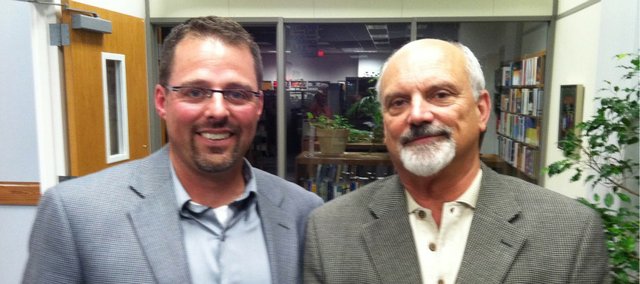 Randy Weseman originally set out to be the Tonganoxie school district's superintendent on an interim basis for a year.
Now, make that two.
The USD 464 school board approved, 7-0, Weseman's contract as superintendent for the 2012-13 school year.
"It wasn't my initial plan," Weseman said about staying in Tonganoxie more than a year. "The place grows on you. And you know, for me, it's about the people you work with and the community.
"Through the board and the kids and the parents, I like working here."
Weseman's annual salary of $90,000 will continue at the same level next year. Because Weseman is retired, USD 464 must pay a 20 percent penalty to KPERS, which is another $18,000.
Weseman, a longtime educator and administrator for Lawrence Public Schools who was its superintendent from 2000 to 2009, replaced Kyle Hayden as Tonganoxie superintendent in July. Hayden left Tonganoxie to accept an administrative position with Lawrence Public Schools.