City administrator search firm hired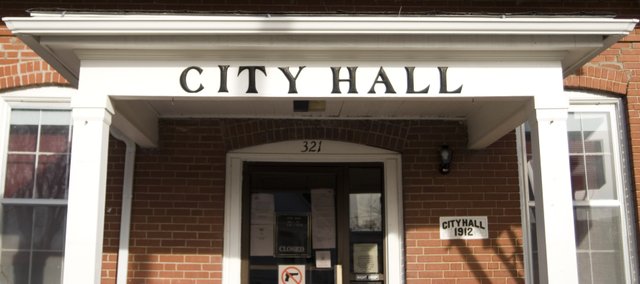 The city can expect a good pool of candidates for its open city administrator position, the man who will lead the search told the Tonganoxie City Council.
Following up on a consensus developed at a work session seven days earlier, the city council agreed Monday to retain Art Davis Group Inc. to lead its search for a new city administrator.
Art Davis, an administrator with 26 years of public-sector service and the former city administrator of Lee's Summit, Mo., told the council Monday the first step in the process would be to develop a profile of what was wanted in a new city administrator through interviews with senior city staff, city council members and any other interested parties the council thought appropriate.
He would advertise in trade publications and websites and seek further applicants through his contacts, Davis said.
In response to a question from Councilman Chris Donnelly, Davis said local candidates would be encouraged to apply and that all applications would be considered on the same basis.
Davis will bill the city $11,000 for his service. It will cost the city up to another $2,150 for fees such as travel and advertising.
For that, Davis will develop the profile, place ads and contact applicants, help the council narrow the list of applicants, arrange criminal background checks, check references and sit in on interviews with finalists and negotiations with the selected candidate.
In his proposal to the city, Davis wrote that the new city administrator could be in place April 30 if his firm was retained Monday. However, it was agreed that could be delayed somewhat as details of a letter of agreement were put in place.
Davis said the city should expect a good response to its search.
"My experience has been 40 to 50 candidates, probably, which is a good pool of candidates to choose from," he said. "There are lots of people from out-state areas who want to get closer to the metro area. Cities like Tonganoxie are hard to come by, so I think you are going to get a lot of interest."
Davis said he advertises nationally because openings in the area usually attract some administrators with roots in the Midlands who want to relocate to be closer to family.
The council voted in August not to extend City Administrator Mike Yanez's contract when it expires at the end of the year. Assistant City Administrator Kathy Bard will act as interim city administrator until the position is filled.