City sewer rates hiked 5 percent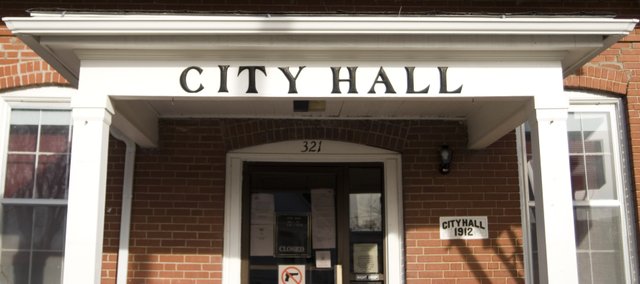 City of Tonganoxie sewer customers will see an increase in rates on their January bills, with big users seeing larger increases.
The Tonganoxie City Council approved a 5 percent, or 59-cent, increase to the city's base sewer bill charged for the first 1,000 gallons of water used and an additional 5 percent, or 17 cents, tacked on to each 1,000 gallons of water used above that minimum. The hike will increase the monthly base charge from $11.80 to $12.39 and the charge for each additional 1,000 gallons from $3.45 to $3.62.
Like most cities, Tonganoxie bases a customer's sewer usage on the customer's three-month average water use during the cold-weather months of November, December and January. The three-month average is based on the assumption water used in those months is treated by the sewer department as opposed to that used for lawns, gardens and recreation during warm months.
Last month, Assistant City Administrator Kathy Bard recommended a sewer rate increase as part of a solution to a steady drain on the wastewater department's year-end cash balance, which has been shrinking about $80,000 a year since 2008.
Bard said the city got into the situation because it had not increased sewer rates in five years and because of the housing crash that put an end to a bonanza of tap fees.
However, council members tabled the increase last month out of concern Bard's recommendation of a 5 percent increase to the base rate would not do enough to address the ongoing shortfall and fear that an accompanying proposal to shift some sewer department salary to the water department could aversely affect that department.
With those issues in mind, Bard returned Monday with a recommendation that not only raised the base rate 5 percent but added the same percentage increase to the $3.42 charged customers for each additional 1,000 gallons used monthly.
Those increases, coupled with a shift of some department salary to the water department, which Bard said would not significantly affect that department, would reduce the 2012 projected wastewater shortfall to $78,535, she said.
The council approved the increase but remained concerned about the health of the utility reserve funds. As she did last month, Bard said she would watch the sewer fund closely.
The council Monday also tabled a proposal that would encourage new housing starts.
Last month, after a discussion with developer Greg Ward, it was proposed the council revisit a 2010 incentive program that would have provided rebates of up to $3,000 on development fees for up to 10 homes worth more than $250,000. The incentive found no takers as no homes of that value were built that year.
Council members had discussed reducing the value threshold to $175,000 but agreed Monday to get more feedback from realtors and developers about where the new threshold should be placed to be effective.