KU

student from China killed in Leavenworth County Road 1 accident south of Tonganoxie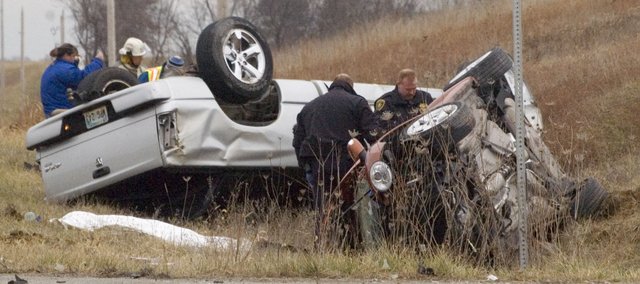 A 19-year-old Kansas University student from Changsha, China, died in a Leavenworth County car accident on Monday afternoon, according to a statement from the university.
Yujie He was in her third semester at KU and was enrolled at the university's Applied English Center.
The accident occurred about 3:30 p.m. Monday near County Road 1 and Hemphill Road, just north of the Tonganoxie/Eudora interchange on Interstate 70.
According to the Leavenworth County sheriff's office, the woman was heading north on County Road 1 in a Volkswagen Beetle when she went to turn around at Hemphill Road and head back south on CR-1. A man driving a Dodge truck was headed south on the county road when his vehicle struck the passenger side of the Beetle. The vehicles came to rest southwest of the intersection.
Leavenworth County sheriff's officers identified the man as 45-year-old Rob Linsin, of Prairie Village, who was taken by air ambulance to a Kansas City area hospital.
Further updates on his condition were unavailable Tuesday morning.