Weseman's contract extended another year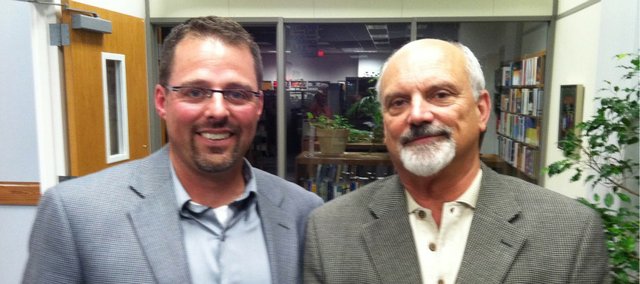 Randy Weseman originally signed on to be the Tonganoxie school district's superintendent on an interim basis for a year.
Now, make that two.
The USD 464 Board of Education on Monday approved, 7-0, Weseman's contract as superintendent for the 2012-13 school year.
"It wasn't my initial plan," Weseman said about staying in Tonganoxie more than a year. "The place grows on you. And you know, for me, it's about the people you work with and the community.
"Through the board and the kids and the parents, I like working here."
Weseman's annual salary of $90,000 will continue at the same level next year. Because Weseman is retired, USD 464 must pay a 20 percent penalty to KPERS, which is another $18,000.
Weseman, a longtime educator and administrator for Lawrence Public Schools who was its superintendent from 2000 to 2009, replaced Kyle Hayden as Tonganoxie superintendent in July. Hayden left Tonganoxie to accept an administrative position with Lawrence Public Schools.
Weseman said he was in the middle of several things such as board policy, personnel practice procedures and facility planning.
"I think the board feels pretty good about getting a lot of that done," Weseman said.
He also mentioned doing some "serious long-range planning" for the district and determining what priorities are for the community.
"The overall thing is looking at whatever I can do to maintain the well-being and safety of kids and produce academic achievement," Weseman said. "That's what it all boils down to … I want our kids to be safe, happy and smart."
Also at the meeting, the board:
• Approved the consent agenda and minutes of the previous meeting, 7-0.
• Approved, 7-0, the first reading of board policy code revisions F and G.
• Met for 15 minutes in executive session to discuss personnel. Weseman joined in the meeting.
• Approved, 7-0, the hiring of Virginia (Ann) Clark, administrative assistant/business manager.
• Heard from Jim Long, CPA, about his independent audit. USD 464 was determined to be a low-risk auditee. Also, there were no instances of noncompliance material in the audit.