Basehor-Linwood High School nominated for national Blue Ribbon honor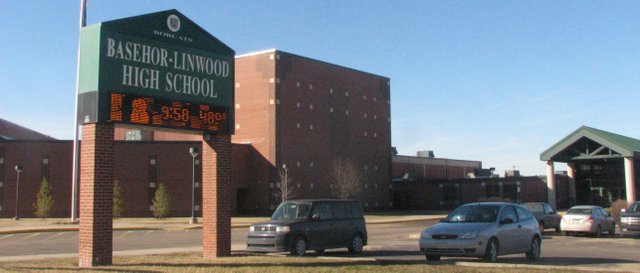 Basehor-Linwood High School is one of five Kansas schools nominated by Kansas Education Commissioner Diane DeBacker for the 2012 National Blue Ribbon Schools Award Program, DeBacker announced Wednesday morning.
BLHS was one of three schools nominated after students scored in the top 15 percent of the state on reading and math assessments. Also nominated in that category were Blue Valley High School in Stilwell and Goddard High School.
Two other schools, Garden City High School and Marshall Elementary School of Eureka, were nominated for improvements on state assessments while having at least 40 percent of their students from disadvantaged backgrounds.
"It's never an easy task choosing just five schools to nominate for this prestigious award, but these five schools represent the best efforts of schools throughout our state in raising student performance and maintaining performance at high levels," DeBacker said in a release. "I'm pleased to nominate these schools and I congratulate them for their commitment to student learning and their success in helping all students achieve."
A committee of school administrators, staff members, school board members and others helped make the selections, according to the release.
The U.S. Department of Education will recognize the national winners of the 2012 Blue Ribbon Schools honor in September.