Tonganoxie City Council to have rescheduled meeting at 9 p.m. Thursday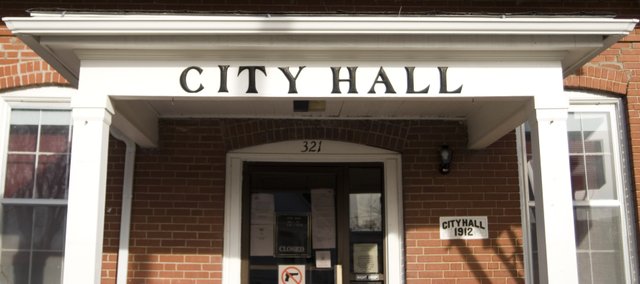 The Tonganoxie City Council will meet at 9 p.m. today in council chambers, 321 Delaware. The later start time was set to accommodate one council member who will not be available until that time.
Here is the agenda:
Open Regular Meeting
I. Pledge of Allegiance
II. Consent Agenda
a) Approval of Minutes –
Special Meeting dated December 5, 2011
Special Meeting dated December 12, 2011
Regular Meeting dated December 12, 2011
b) Consider Approval of Bills - Approve Pay Ordinance A-1672
c) Consider appropriation to Board of Public Utilities for water purchases in the amount of $10,761.34.
d) Consider appropriation to Kansas Municipal Insurance Trust for 2012 worker's compensation insurance premium in the amount of $43,772.00.
e) Consider appropriation to Proseal for street sealant in the amount of $5,775.81.
f) Consider appropriation to Taser International for pocket cameras for the Police Department in the amount of $13,923.70.
g) Consider appropriation to Tonganoxie Library Board for Ad Valorem Taxes in the amount of $6,397.87
III. Open Agenda
"Members of the public are welcome to use this time to comment about any matter relating to City business. The comments that are discussed under Open Agenda may or may not be acted upon by the Council during this meeting. Please wait to be recognized by the Mayor, then state your name and address and all comments are to be directed to the chair."
IV. New Business
a) City Administrator Agenda
b) City Attorney Agenda
c) Mayor Agenda
1) Executive session to discuss non-elected personnel.
d) Council President Agenda
e) City Council Agenda

V. Adjourn
VI. Information and Communications (No Action Required)
a) Employee Appreciation Letter
b) Leavenworth County Labor-Market Data