Security, space limits concern police chief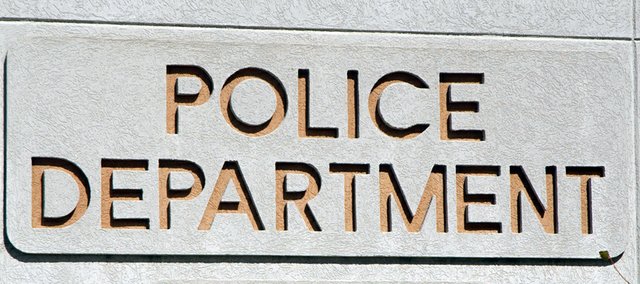 Police Chief Jeff Brandau found in recent headlines reinforcement of his concerns about the inadequacies of the Tonganoxie police station.
As he prepared for a Wednesday special meeting with the Tonganoxie City Council on space and security needs, the news that caught the chief's attention was that of a Detroit man who walked into a police station armed with a shotgun and opened fire, injuring four officers before being killed by armed officers.
The incident brought home to Brandau that police departments often deal with emotionally disturbed and violent individuals and that the security of Tonganoxie's police station was inadequate.
"We have no security in our foyer area," he said. "Anybody can walk in off the street, and if they are in a violent mood or violent behavior, there is even employees at risk."
Although the Detroit shooting may serve more as cautionary worst-case scenario, there have been incidents at the station. The person most vulnerable is police clerk Sandy Koontz, who greets visitors to the station from her desk behind a window separating the foray from her office.
"They come in mad about a DUI or something," she said. "They always think I can't hear through the window, so they come around in through the door. It can get scary."
Worse, Brandau said, was that some of the incidents have happened when Koontz was alone at the station.
Another security shortfall at the station is the lack of a "sally port," which would allow officers to transfer incarcerated individuals to and from vehicles in a confined and secure space and not use sidewalks where friends or enemies could become involved, Brandau said.
Beyond those security issues is the overcrowding, which is evidenced everywhere. Boxes are stacked throughout the station, including a pile from overflowing file cabinets in the middle of the records room — a space that doubles Koontz's reception area — containing documents formerly held in full filing cabinets lining the room. Down the hall, the office of Sgt. Steve Hawkins is a 6-foot by 5-foot converted closet that loudly hums with the station's computer servers also housed there.
"We don't have any more room for records, computers or storage of equipment," Brandau said. "We have one restroom for men, women — everyone. We have no place to conduct private interviews or interrogations or room to set up equipment to videotape interrogations.
"Imagine if you were brought into the police station to talk with an officer. You would want that to be private."
The International Association of Police Chiefs recommends 350 square feet for each full-time employee, Brandau said. To meet that standard, the Tonganoxie Police Department needs 4,000 square feet, or a little more than double what it has now.
Making the cramped quarters even tighter was a leak this fall in a rooftop water heater that exacerbated an existing mold issue and made some space unusable. The situation was reported to the Kansas Department of Health and Environment, which is to develop a remediation plan.
The close quarters can made for awkward situations, such as the recent incident when officers brought both sides of a dispute to the station. One group was placed in the interrogation room that also serves as a meeting, training and break room, and the other group was put in an adjoining storage room, where four chairs with legs and handcuffs act as the department's holding cell.
The lack of privacy made it harder for officers to deal with a potentially violent situation as the parties continued to yell at one another, Brandau said. Worse, if someone in the break room had to use the restroom, they needed to pass through the holding room, the chief said.
All the concerns have Brandau looking for something else. But with construction for law enforcement facilities in the Kansas City area costing $236 per square foot — which would equate to nearly $1 million at the department's current sized — he's not asking for a new station.
Instead, Brandau received the Tonganoxie City Council's blessing in December to check on the availability of other buildings in the community, which could be remodeled to serve the department's needs.
The goal is to find something suitable and affordable, given the city's existing debt portfolio, limited debt ceiling and possible need to make street improvements should the April USD 464 bond referendum pass.
Brandau said he has found a number of sites that could work and would share the details at 7 p.m. tonight with the council during a facility planning meeting in council chambers.
"I understand the city is having financial difficulties," Brandau said. "I'm just looking for the best, most reasonably priced solution that could last for years.
"I have no complaints against the city of Tonganoxie. We will continue to do our job wherever we are. It's just how do we provide first-class service in the future for this city."