Registration forms for St. Pat's parade available ; forms due March 7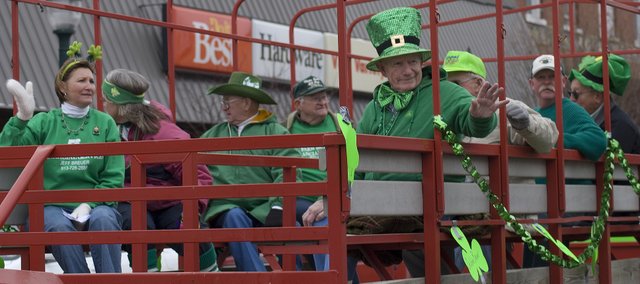 The 23rd annual St. Patrick's Day Parade is next month, and people interested in participating in the parade can now register.
The registration deadline for participants is March 7. Registration forms can be dropped off at the Tonganoxie Chamber of Commerce: St. Pat's Parade Committee, P.O. Box 838, Tonganoxie 66086; or faxed to (913) 845-9244. Entry forms can be downloaded at tonganoxiechamber.org. The parade will be 10 a.m. Saturday, March 12 in downtown Tonganoxie.