Neighbor: Sandy Walbridge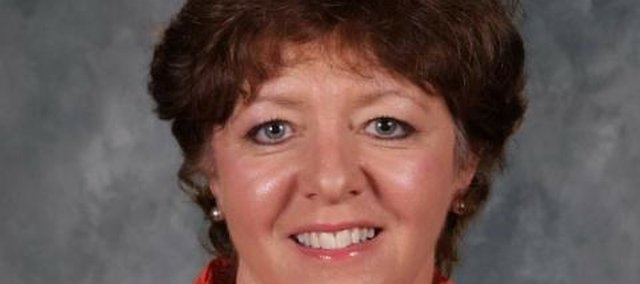 Occupation: Family and consumer sciences teacher at McLouth middle and high schools
Family: Husband, Doug; daughter, Katie, freshman at Kansas State University; and son, Marc, sophomore at McLouth High School.
Place of birth: Kingman
Q: When did you move to the area, and what brought you here?
I moved here in 1984 after college and started teaching FACS (or home economics at the time) for McLouth school district.
Q: What's the biggest risk you've ever taken?
This probably isn't the biggest, but I have always wanted to parachute out of an airplane (a bucket list item), so instead I went parasailing in Mexico. I was scared to death.
Q: What's the best piece of advice you've ever been given?
Parents know best. They do, but it took awhile to believe it. And there is always two sides to every story — listen to them both.
Q: What three things would you want people to know about you?
I grew up on a wheat and cattle farm and come from a big Catholic family — I have five sisters and one brother. I graduated from K-State. And my family is very important to me. I try not to miss any of my children's or husband's activities.
Q: What did you want to be when you grew up?
A nurse and then a dietician. What changed my mind? I worked one summer in the dietary department of a hospital and then did an internship in the VA hospital in Wichita. I found out that people disliked the dietician because we had to change their diets, etc. It was disheartening to see patients seeking out to the vending machine after a consultation.
Q: What's your ideal vacation spot?
When the kids were younger, Silver Dollar City in Branson, Mo. There was always something to do. Now, I would choose somewhere warm and relaxing.
Favorite things
Song: I am still thinking Christmas. My favorite Christmas song is "Silver Bells."
Color: Blue
Food: Mashed potatoes with white gravy or Mexican food.