County commissioners disappointed at Basehor meeting turnout
No residents attend public comment session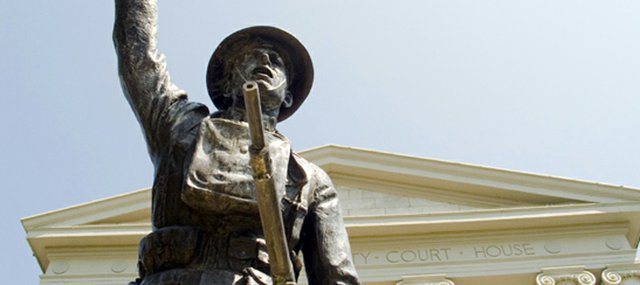 Despite Leavenworth County Commissioners' disappointment that no residents showed up at last week's evening meeting in Basehor, the commission will continue to hold its quarterly evening meetings in the southern part of the county, at least for now.
Commissioner John Flower said at Monday's commission meeting that the snow last week probably contributed to the no-show from residents at the meeting Thursday evening at Community National Bank in Basehor.
The snowstorm Wednesday night left nearly eight inches of snow on the ground in Basehor, according to the National Weather Service. The Basehor-Linwood School District canceled classes Thursday, and the Basehor Chamber of Commerce postponed its lunch meeting, also scheduled for Thursday at Community National Bank.
Though the other two commissioners questioned whether the evening meetings were worthwhile, Flower pushed to continue holding them.
"I feel that we still have the opportunity to make contact and to make an impression on our constituency in southern Leavenworth County," Flower said.
The commission holds the meetings every three months to allow for public comment from residents of the southern portion of the county who cannot attend the regular commission meetings on Monday and Thursday mornings. The meetings alternate between Tonganoxie and Basehor.
For more on the county commission, check this week's print edition.