Last-minute filings ensure contest for Tonganoxie
USD

464 at-large position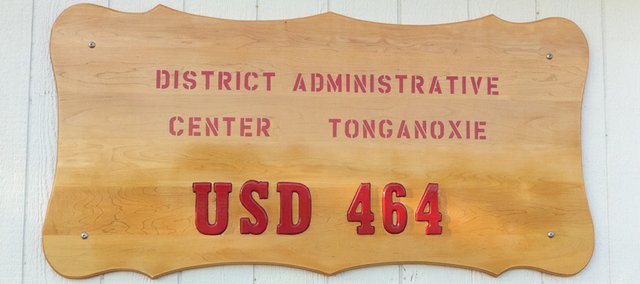 Two last-minute filings Tuesday ensured there will be one contested race for the Tonganoxie 464 Board of Education at-large positon that will expire June 30.
Filing Tuesday before the noon deadline for the Position 7 at-large seat were Gene Becker and Jonathon Boone. They join Tamara Behm, who filed earlier this month.
Becker, a retired commercial carpenter, said he filed because he now had the time to devote to being a board member.
"Talking to pervious board members, they told me there were time constraints on doing a good job," he said. "I've wanted to do this a long time. I thought I had the time now to do it.
"The most important factor is I want to give kids the best education they can get with the economic times we have now."
Becker, who was active in working for the district's 2004 bond issue, said he was "somewhat disappointed" in how the money was spent.
As for the school district's $26.9 million bond referendum that will be on the April 5 ballot with the board election, Becker said he would support whatever voters decide.
"I will try my best to ensure the money allotted is spent toward education," he said.
He and his wife, Deborah, have three sons, David, Brett and Andrew, who graduated from Tonganoxie High School and Kansas University, Becker said.
Boone said he was seeking the seat because would like the board and district administration to be more respectful of the city and residents.
"I understand the need for buildings and enlarging buildings, but right now I don't think the school or the taxpayers can afford to do that."
With the state and other local governments forced to make cuts, the district should also be open to cuts, Boone said.
"People are losing their jobs," he said. "I don't think the school district has looked at making cuts."
Boone, a union construction worker, and his wife, Audra, have four children, Jacob, 10, twins Afton and Aidan, 8 and daughter Johanna, 2.
With only three filing for the at-large position, there will be no primary for the seat before the April 5 general election.
The three incumbents with expiring terms, Diane Truesdell, Position 1, Kathy Baragary, Position 2, and Leana Leslie, Position 3, will be alone on the April 5 ballot, but all three said they would campaign the next 10 weeks for the district bond issue. The the unfinished business of seeing a successful bond issue through factored into their decisions to seek another four-year term.
"I'm definitely in support of the bond and the community (pro-bond) group, which is very strong," Leslie said. "I'll do anything I can to support their efforts."
Current USD 464 board president Truesdell said she, too, would be active in favor of the bond.
"I feel like there are some things we are in the middle of that are very exciting, like the upcoming bond issue," she said. "If it passes, I want to be involved with that."
Baragary said was running for re-election to help continue the positive momentum the district how had and her own work on the board.