City council signals change in fireworks ordinance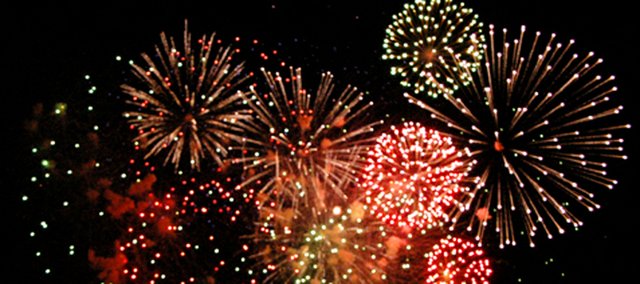 The Tonganoxie City Council agreed Monday the city should allow the use of fireworks when it is legal to sell them.
Mayor Jason Ward brought up the issue, noting that fireworks use started on June 30, when it was legal to purchase them in the city. City ordinance restricts the discharge of fireworks to July 3 and 4.
Police Chief Jeff Brandau said his department spent a busy three days responding to complaints. The department issued warnings for the early use but followed up with tickets and fines for repeat offenders.
Ward and council members agreed the city's ordinances put police in a difficult position and it was unrealistic to expect residents not to discharge fireworks bought in the city before July 3.
Ward suggested fireworks stands be required to provide customers with written and verbal warnings that it was unlawful to discharge fireworks before July 3, but the majority of the council agreed it would be simpler to allow the use of fireworks starting June 30.
City Clerk Kathy Bard said she would have an ordinance with the change for the council's consideration at its July 25 meeting.