Bus safety tour to be available parade night at county fairgrounds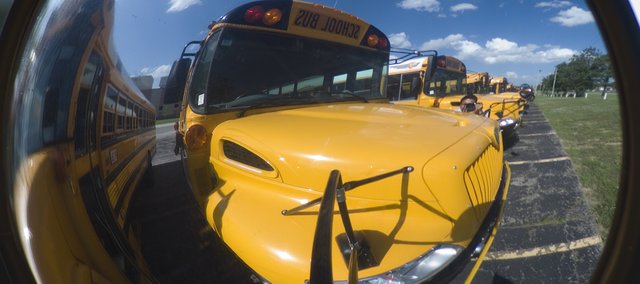 The USD 464 transportation department will have a "self-guided" tour of a school bus to introduce parents and bus riders to all aspects of riding a school bus at the Leavenworth County Fair.
This includes bus safety, district bus rules, what to do in the event of a bus evacuation, and allows parents to sit in the driver's seat and see what the bus driver does and does not see.
The bus will be in the parade Tuesday, Aug. 9, and then will be available at the fairgrounds later that evening for tours.