'

Biggest and best' Dairy Days concludes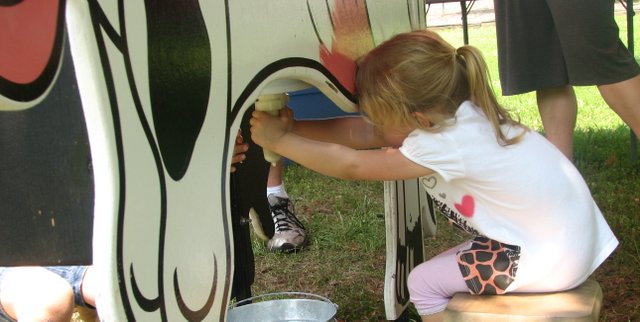 Photo Gallery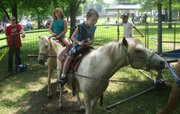 2011 Basehor Dairy Days
4:30 p.m. update
The sixth annual Basehor Dairy Days festival is in the books, and organizer Lila White said it was the "biggest and best one yet."
White said visitors covered Basehor City Park throughout the day, perhaps encouraged by the sunny weather, and the parking area nearby was kept full, as well.
"We were just tickled that parking lot was full," White said.
The organizers don't keep an exact attendance count, but she said volunteers had guessed that attendance had outpaced that at the previous year's festival, when an estimated 1,000 people came.
"You could just see more bodies," White said.
The festival has drawn larger crowds each year of its existence, she said, as it has offered more attractions.
For more on Dairy Days, check the online and print editions of the Sentinel on Thursday.
---
1:30 p.m.
Visitors covered Basehor City Park on Saturday as the sixth annual Basehor Dairy Days festival headed into the afternoon.
Dairy Days volunteers were overjoyed with the crowds drawn to the festival so far and the sunny weather that has greeted them, organizer Lila White said.
"That parking lot has looked quite good since early this morning," White said.
She said the horse-drawn carriage rides provided by the Basehor Historical Museum Society had been a hit so far, as well as the trackless train ride. Still to come before 4 p.m. are the Krazy Kats Band, a Kansas City-area oldies trio in existence since 1957, and the final performance by the Gunsmoke and Petticoats Old West Show.
Take a look at the "2011 Basehor Dairy Days: Part one" gallery to see more attractions, and check back to basehorinfo.com later today for more from Dairy Days.