City sees slight increase in 2012 assessed valuation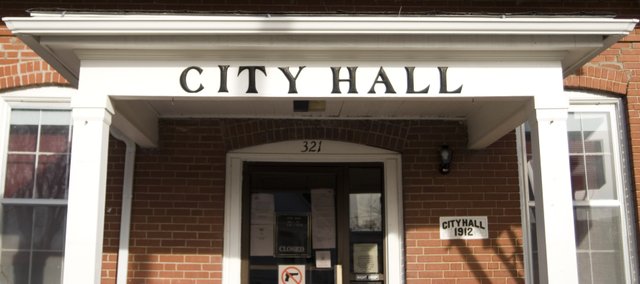 In what has been rare since the start of the recession in 2008, the city of Tonganoxie received good budget news in recent weeks.
In light of the revenue dips in current years, good news in the current economy is the absence of bad news. For the city, that means its important revenue sources seem to be maintaining recent levels.
As he continues to prepare for 2012 budget discussions with the Tonganoxie City Council that are to start in July, City Administrator Mike Yanez learned last week that the city's assessed valuation increased $8,000 from a year ago. If the city's total assessed valuation of $35,913,212 is essentially unchanged from the $35,905,032 used to figure the 2011 budget, it is better than the valuation dip that faced council members a year ago.
Last year, the council was dealing with a 1 percent decline in assessed valuation, which meant the city would be forced to increase the mill levy just to raise the same amount of revenue for the general fund as was on the 2010 budget.
Yanez said the city also was pleased the Kansas Legislature didn't cut special highway fund distributions to local governments as it dealt with the state's budget problems. The shared fuel tax money from sales in Tonganoxie and Leavenworth County is used to fund the city's street maintenance projects
Rather, the Legislature did "a lot of nickel and dime stuff" that could affect some city budgets but won't be noticed in Tonganoxie, Yanez said.
The city's sales tax is also performing at a steady rate. Kansas Department of Revenue figures show through the first five months of 2011, the city raised $612,000 from its local sales tax or a 1.2 percent increase from the first five months of 2010.
But as revenue sources have remained neutral, the city has been hard hit by this spring's increase in fuel prices, Yanez said.
City department heads are considering all the above factors as they work on their 2012 budgets. With that is an understanding the city will not raise the 37.102 mill levy in the 2011 budget, Yanez said.
"They realize dollars are still tight," the city administrator said. "They know the restrictions with the mill levy."
That means a very short list of capital projects for 2012, most paid for by dedicated capital funds within the departments.
One exception could be a proposal to purchase and renovate the former Right Choice Pharmacy building in the Urban Hess Business Park for a new police station and annex fire station. The council instructed city staff to negotiate financing for the $582,00 purchase and $534,000 remodeling cost of that proposal.That vote did not commit the city to the purchase and remodeling.