On the grill: Follow this advice to make fires, injuries rare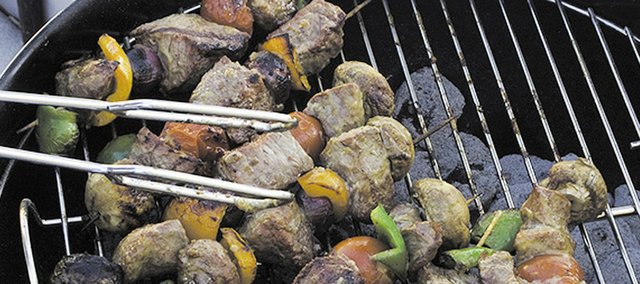 The United States Fire Administration and Safe Kids Kansas answer questions about grilling and safety.
Q: Are grill injuries really that common?
A: According to the United States Fire Administration, each year almost 5,000 Americans are injured by charcoal/wood-burning and propane grill fires.
Q: What's the best place for my grill?
A: Only use the grill outdoors; position the grill well away from siding, deck railings, out from under eaves and overhanging branches and a safe distance from lawn games, play areas and foot traffic.
Q: I don't have a charcoal chimney or electric starter. What's my alternative?
A: Never use gasoline to start a fire. Be careful when using lighter fluid. Do not add fluid to an already-lit fire because flames can flashback up into the container and explode.
Q: What other kind of safety tips should I follow while grilling?
A: • Keep children and pets away from the grill area by declaring a 3-foot "kid-free zone" around the grill.
• Do not wear loose clothing while cooking at a grill.
• When cooking food, use long-handled grilling tools to give plenty of clearance from heat and flames.
• Periodically remove grease or fat buildup in trays below the grill so it cannot be ignited when the grill is hot.
• If you smell gas while cooking on a propane gas grill, immediately get away from the grill and call the fire department. Do not attempt to move the grill.
Q: What do I do with coals when I'm done grilling?
A: Dispose of hot coals properly — douse them with plenty of water, and stir them to ensure that the fire is out. Never place them in plastic, paper or wooden containers.