Neighbor: Jenny Alden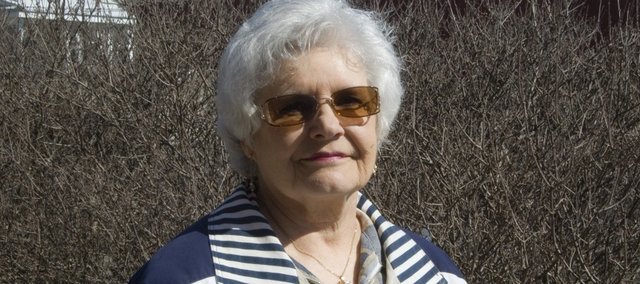 Occupation: Retired
Family: Husband, Robert; daughter, Stephanie; son, Scott; three grandchildren; and three great-grandchildren.
Place of birth: Perry, Mo.
Q: When did you move to the area, and what brought you here?
1990, to be closer to Lake Perry.
Q: What's the biggest risk you've ever taken?
Getting back on a horse after years of not riding.
Q: What's the best piece of advice you've ever been given?
Don't be afraid of change.
Q: What three things would you want people to know about you?
I like helping people, and I love being retired and volunteering.
Q: What did you want to be when you grew up?
An archeologist.
Q: What's your ideal vacation spot?
Any place close to water.
Favorite things
Song: "Ghost Riders in the Sky."
Color: Green
Food: Mexican