Council ends call for tech audit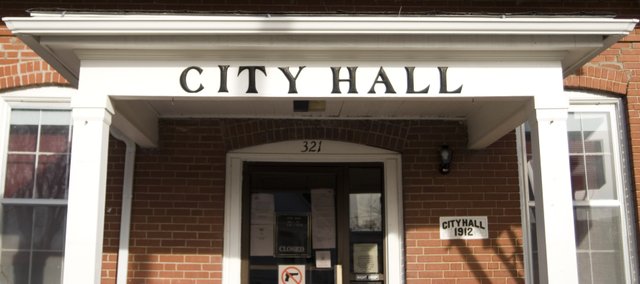 At the advice of its technology consultant, the Tonganoxie City Council has dropped its demand for an audit of city computer use.
Consultant Jeff Bunnell provided the council with an update of his evaluation of the security of the city's information technology system. While doing so, he told the council an audit of computers would be costly and of little value.
Last month, the council restated its desire to City Administrator Mike Yanez for an audit. The issue was first raised in the wake of former Mayor Mike Vestal's resignation in July after it was learned he used a city-owned computer to send an obscene email.
Such an audit would cost $4,500 and take a consultant four to six hours at $100 an hour per computer while requiring $10,000 in software, Bunnell said. And any information would be of little value.
"There's no security whatsoever," he said. "You might find something, but there would be no way of knowing who did it and when."
Rather than spend that amount of money on an audit, the city would be better served investing in upgrading and safeguarding its computer and phone systems, Bunnell said.
He noted the city had phones in outlying departments billed separately. He proposed a shared system with voice mail and transfers capabilities.
But the consultant focused more on the city's computer system, advocating a system requiring all to log in with passwords to use computers. Outlying systems would be linked to central servers through the Internet but with access limited to the city, Bunnell said.
The system would have Internet filters to block usage of inappropriate sites and allow for the monitoring of computer, Internet and email activity, Bunnell said. Software could be installed on the system that could run reports on computer and Internet usage.
The city could put the system together in pieces, but the consultant said he wouldn't hazard a guess at the cost, saying the city would probably seek requests for proposals for the work.
Although there was consensus on the council to heed Bunnell's advice, council members also agreed with Mayor Jason Ward that the proposed computer upgrade should be delayed until a decision was made on the possible relocation of the city police station — a likely home of the city's servers.
At a special meeting last month, Police Chief Jeff Brandau presented the council with three existing buildings that could be renovated for his department's home.
City Administrator Mike Yanez said the city would have to budget for any police station relocation in the 2012 budget. Computer system security upgrades could also be addressed at that time, he said.