Neighbor: Nick Hoegler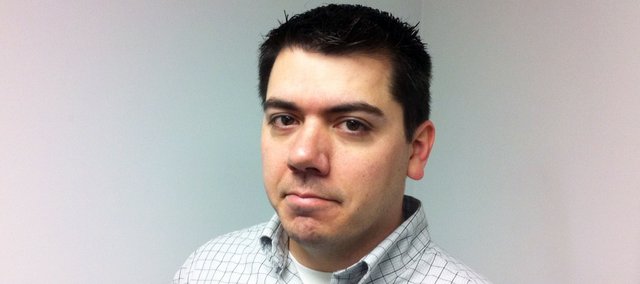 Occupation: Loan Collector, First State Bank & Trust
Family: Wife, Donna Hoegler; stepson, Wesley Clarkson.
Place of birth: Kansas City, Kan.
Q: When did you move to the area, and what brought you here?
My most recent move to Tonganoxie was to be closer to work after graduating from Kansas University.
Q: What's the biggest risk you've ever taken?
My wife and I opened a clothing store in Tonganoxie, H Avenue Clothing and Hair. We couldn't be happier.
Q: What's the best piece of advice you've ever been given?
Be kind, because you can't rewind life.
Q: What three things would you want people to know about you?
I am a good cook, play guitar and love animals.
Q: What did you want to be when you grew up?
A pilot.
Q: What's your ideal vacation spot?
A warm place (with a beach preferably) with my amazing family.
Favorite things
Song: "I'm Yours" by Jason Mraz
Color: Blue (with some crimson)
Food: Anything Mexican