March 31 will mark 100th birthday of Tonganoxie native Curtiss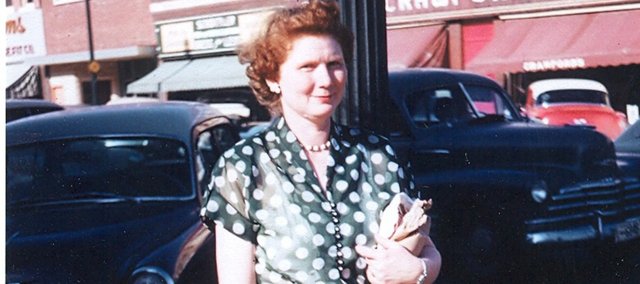 Cards are welcome for Cloviss E. (Winkleman) Curtiss, a former Tonganoxie resident who will turn 100 on March 31.
She was born March 31, 1911, in Tonganoxie at the home of her grandparents, Robert Orr Marshall and Anna Mary (Pratley) Marshall. Dr. Walter B. Coe was the attending physician, and his office was next door to the Marshall on Fourth Street in the same block as the former Zoellner Store (now Bichlemeyer's Steakhouse).
She was raised in the Pickens school district northeast of Linwood and graduated from Linwood High School in 1929. She taught school at Pickens and Jewett schools before her marriage to Clarence C. Curtiss (Bub). Her daughter, Phyllis, was one of her students during kindergarten and first grade.
She has a daughter, Phyllis Evans of Tecumseh, and is the mother of the late Dallas Curtiss.
In honor of Cloviss' birthday, cards may be sent to Golden Living, 210 N. Plaza Dr., Lansing, 66043.