Basehor Historical Museum offering guest speakers, chocolate demonstration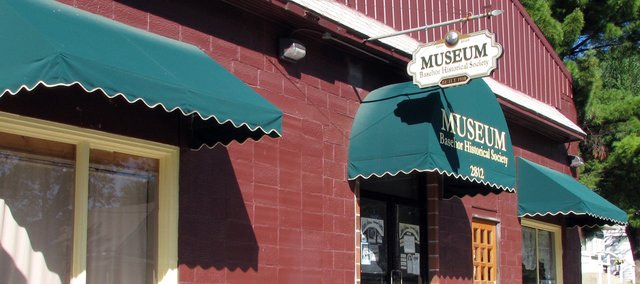 The Basehor Historical Museum will offer two presentations from guest speakers as well as a chocolatier demonstration during the month of April.
The first guest speaker will appear from 10 a.m.-1 p.m. Saturday, April 2, at the museum, 2812 155th St. William D. Keel, a professor of German at Kansas University, will give a presentation about the impact of German immigrants on the culture of Kansas and the Midwest. The event will be sponsored by the Kansas Humanities Council.
Suburban Water Co. will sponsor a second presentation, about the effect of water on Kansas history. Rex Buchanan, deputy director of the Kansas Geological Survey, will be the guest speaker. It will take place from 7-8:30 p.m. Tuesday, April 19, also at the Museum.
At the end of the month, the museum will present a demonstration — including tastings — by a chocolatier from Annedore's Fine Chocolates, based in Westwood Hills. That event will take place from 1-3 p.m. Saturday, April 30, at the Basehor VFW Post, next-door to the museum at 2806 N. 155th St.
Space will be limited for the chocolate demonstration, and tickets will cost $10, available for purchase at the museum. The proceeds will benefit the museum.