Teachers top priority for Behm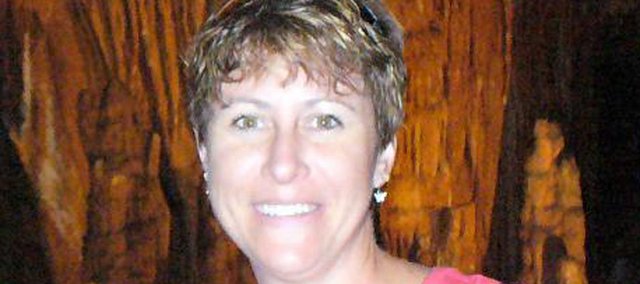 Tamara Behm learned of how residents were feeling about the school bond issue after participating in the St. Patrick's Parade in Tonganoxie.
She said her daughter and some of her classmates helped hand out information about Behm's campaign. Some people didn't want any information because they were against the bond issue. Some senior citizens informed Behm they didn't favor the bond issue because they had already paid for all their children to go through school; other seniors favored the bond issue because they now have grandchildren in the district.
She said there also were parents concerned about safety issues at the schools that would be addressed by improvements the bond issue would bring.
"I've gotten both ends of the spectrum," she said.
"Most of it's been positive. This is a community that loves these kids and loves the schools. I think that's one reason I moved here."
She added that she's heard the sentiment of people favoring the bond issue: "Well, we're just going to give up something, or give up a little bit more so kids could have something safe and better," she said.
There have been some concerns regarding administrator contracts, as building administrators were unanimously approved for renewed contracts, except for Tonganoxie Middle School principal Jill Dickerson. The board voted, 4-3, to renew her contract.
Behm and her family moved to the area in 2007 from southern California, as her husband has relatives in the metro area.
They lived in Olathe for a short stint before moving to Tonganoxie.
Behm, who is 38, is an at-home nurse case manager for CorVel Corporation in Overland Park.
She has experience with major fundraising — it was for a church her congregation was building in California. And, as a registered nurse in a small unit at Cushing Memorial Hospital, she participated in determining what was needed for the unit on a small budget.
She said she vied for an automated medication machine that was expensive, but she contended the trade-off was worth it with studies and projections of errors that could harm patients and potential lawsuits.
As for specifics in the school district, Behm said she had looked into administrative numbers for some area schools. She said there were assistant principals at the high school and middle school levels, but not at the intermediate and elementary levels. In the larger schools from where her family came in California, at least in non-high school settings, there were no assistant principals, she said. She would like to evaluate the need for the additional administrators while protecting teachers and their pay.
Furthermore, she would also like to evaluate underage driving issues at the high school, explaining that she had a friend in high school, an underage driver at the time, killed in an automobile accident.
"I'm not thinking kids need a locked campus," she said. "They need freedom, but freedom to an extent."
For more about Behm, check out her answers to The Mirror's candidate questionnaire that was sent to school board and city council candidates: tonganoxiemirror.com/news/2011/mar/24/2011-candidate-questionnaire-tonganoxie-school-boa/