Post-bond issue decisions key, retired carpenter Becker says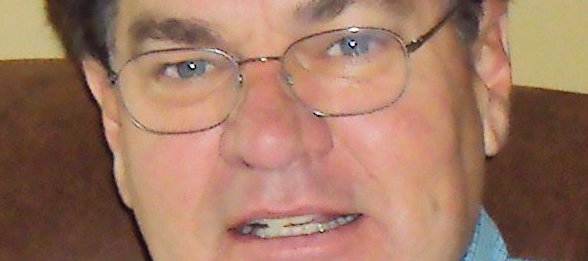 The school bond issue is a major component of Tuesday's election, but school board candidate Gene Becker said his concern is with what takes place after the fate of the issue is decided.
He said that, if elected to the at-large position, he'll proceed based on what the voters determine Tuesday.
Becker was involved in the previous two bond issues, one successfully passed in 2004 and another in the late 1980s, but is not on the committee this year.
"Actually probably the biggest thing was all the years I spent on the other bond issue elections and facilities meetings and all that and after the bond issues are passed in the last two elections … sometimes I didn't feel that the will of the people was actually met," Becker said. "I just want to make sure that happens this time. On the same token, they've put out what's being spent for everything this time, so I want to make sure it's done right."
Becker added he thought the election would be "extremely close" for the bond issue.
In addition, he said about residents with whom he's visited: "For the most part, I think everyone's pretty happy with the school district."
Faculty turnover is a concern for Becker, who said he thinks there will be a "real high turnover rate" for retiring teachers.
"My main concern is there's going to be a demand for good teachers," Becker said. "And Tonganoxie has always had a large turnout for qualified teacher applications. I just want to be sure we get the best teachers we can afford."
Becker, 58, is retired from a career as a commercial carpenter. His wife, Debbie, is administrative secretary at Tonganoxie Elementary School.
Gene said he and his wife previously discussed the school district together, but since he entered the school board race, they hadn't spoken about anything regarding the school system "right or wrong, because it is a conflict of interest."
Becker said he discussed the situation with administrators to see whether it was copacetic for him to run for school board with his spouse employed with the district.
If there were any issues in the future, he would vacate his position, he said.
"I don't want any problems for my wife due to me being on the school board," he said.
As a former carpenter, Becker said he thought his background would be helpful as a board member.
"I think I would probably watch the construction of any building being built in a high manner," Becker said. "I would also probably be a little more involved in the maintenance and how money is spent."
He referenced future roof work at the high school as an example. School officials currently are looking to do repair work in two phases because of costs.
Becker is seeking the seat being vacated by Mildred McMillon, who announced she would not seek re-election.
To view Becker's answers to a Mirror questionnaire sent to school board and city council candidates, go to: http://www.tonganoxiemirror.com/news/2011/mar/24/2011-candidat-questionnaire-tonganoxie-school-boa/