THS

grad Boone wants to mold future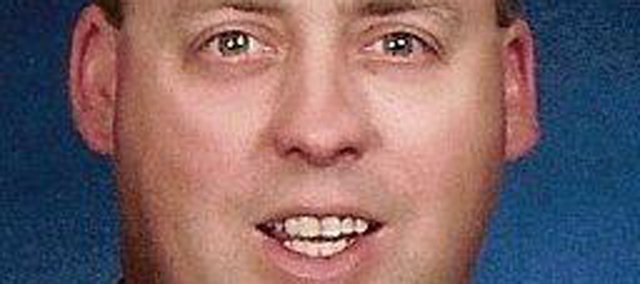 Jonathan Boone is a 1992 Tonganoxie High School graduate and has substantial pride in his alma mater. With three children in the district, another set to start preschool next year and his wife employed with the district, Boone has a vested interest in the district. And he wants to continue what he says is a strong district.
"I'd like to make sure the district, it's something that the kids will be proud of and something they'll be proud of their own kids attending," he said.
Boone said he entered the race for the district's at-large position because of drastic cuts to financing Gov. Brownback is planning to make at the state level.
"I wanted to be there and help with that," Boone said about getting the district through the reductions. "At the same time, I have many friends in the Legislature who I'm in contact with and see whether we can squeak through this."
Boone said he had aspirations to run four years ago, but he would have faced Kathy Baragary. He supported her campaign and didn't want to run against her.
When Mildred McMillon announced she would not be seeking re-election for the at-large position, he decided to run for that position.
Boone is 38 and has lived in Tonganoxie for 34 years. He currently works as a union millwright. His wife, Audra, is board clerk for the school district.
"I'd like to think with my experience in construction, that with not only building improvements, but the fact buildings constantly need maintaining, I'd offer that knowledge, per se, to the decision when it comes to facilities being taken care of," he said.
As for feedback from voters he's hearing during his campaign, the bond issue clearly is the most mentioned issue.
"I'd almost have to say it's split enough that I can't figure out how the bond is going to go myself," he said.
To view Boone's answers to a questionnaire The Mirror submitted to all candidates, go to tonganoxiemirror.com/news/2011/mar/24/2011-candidate-question-tonganoxie-school-boa/