Tonganoxie's Masonic Lodge wins national award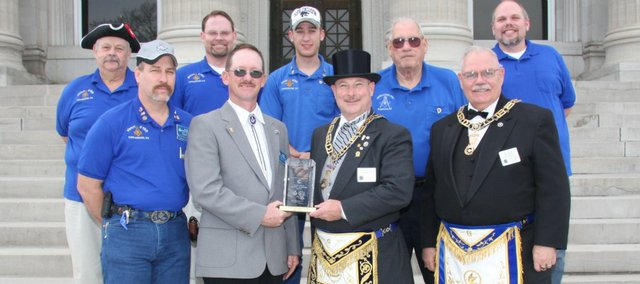 Henri Masonic Lodge No. 190 in Tonganoxie has received the Mark Twain Masonic Awareness Award, making it one of only 17 lodges nationally to win the award this year and the first in Kansas.
The local chapter received the award, which recognizes lodges that have demonstrated exemplary work in constructing a positive Masonic identity within the lodge for the local community, at the Grand Lodge Session on March 18 in Salina.
The Mark Twain Masonic Awareness Awards are presented annually to the lodges that demonstrate exceptional commitment to Freemasonry's philosophy of self-improvement and enlightenment.
The award is named after Twain, who also was a Freemason.