County adding pool of part-time
EMS

workers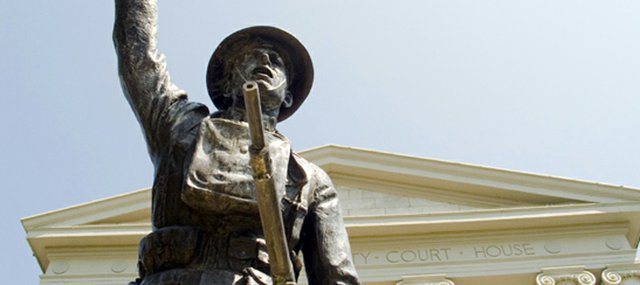 Leavenworth County's emergency medical services staff will get a break that administrators say is much needed after a county commission vote last week.
The Leavenworth County Commissioners voted, 3-0, on Thursday to allow the EMS department to create a pool of eight on-call part-time employees to fill in as needed for the department's full-time paramedics and emergency medical technicians.
Jamie Miller, the county's EMS and health department director, requested the change because of a staff shortage that had caused the departments paramedics and EMTs to work hundreds of hours of involuntary overtime, sometimes being forced to work 36-hour shifts, according to a departmental quarterly report Miller submitted to the commissioners.
"We're seeing it as a driving force in possibly people leaving," Miller said in the commission meeting Thursday. "They're tired of being drafted and forced to work those overtime hours."
The extensive overtime hours could also threaten the safety of ambulance crews, Miller's report said. So far this year, he said, EMS crews have logged nearly 2,200 hours of overtime.
The solution Miller asked for, and received, was to create a small pool of PRN employees — an acronym derived from a Latin phrase that in this case refers to an on-call, as-needed worker. Those workers would fill in for the regular employees in cases of illness or other leave — the kinds of situations that currently force overtime from other full-timers.
These employees would be people already trained to be EMTs or paramedics, Miller said. Several people working for county fire departments are certified in those areas, he said, and had shown interest in working occasional shifts for EMS when not on duty.
"Those are individuals that work for other agencies, that are certified, qualified," Miller said. "They don't want to lose their full-time positions in the fire department but are willing to work within our system on kind of an as-needed basis."
Creating a PRN pool would give the county savings compared to the cost of hiring more full-time employees, Miller said, while still alleviating the load on the ambulance crews.
"It's a great thing," Miller said. "I'm going to tell you, it would be a tremendous morale boost to our employees."