McLouth baseball splits with
VFHS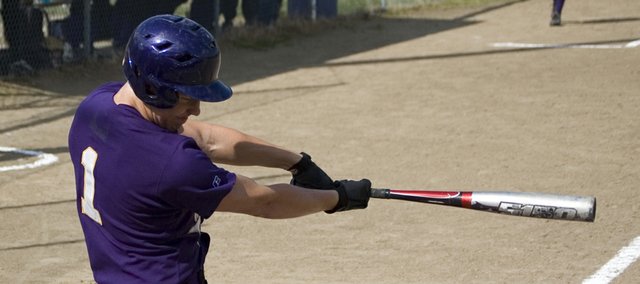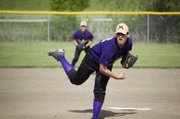 Powered by a big first inning Thursday against Valley Falls, the McLouth High baseball team split its final doubleheader of the regular season.
The Bulldogs defeated VFHS, 5-3, in the first game before suffering a 15-1 loss in the second portion of the twinbill.
MHS junior Shawn Dailey ignited the home team's offense in the bottom of the first in Game 1 with a three-run home run off the scoreboard in right field.
The four-run first, which also featured an RBI-single off the bat of Matthew Zule, helped the Bulldogs (7-13) hand Valley Falls its third loss of the season.
The pitching of MHS senior Brad Kabus, throwing at home for the final time of his prep career, also made it possible for McLouth to knock off VFHS (17-3). On Senior Night, the right-hander went all seven innings, struck out four, surrendered eight hits and only gave up two earned runs.
Calvin Booth, who went 1-for-3 with a double in the victory, drove in McLouth's only run in the 14-run loss.
MHS coach Kevin Stewart said a lot of the program's younger members got to play in the second game, because it was their final home game of the season.
Next up for the Bulldogs is a first-round regional playoff game. At 5:30 p.m. Monday, McLouth, the No. 5 seed in its Class 3A regional, will play at No. 4 seed Pleasant Ridge (7-9), in Easton.
The two teams played in the regular season at PRHS on April 6. MHS won the first game, 12-6, and Pleasant Ridge won the second game, 13-8.