Bulldogs softball advances with 14-0 'W'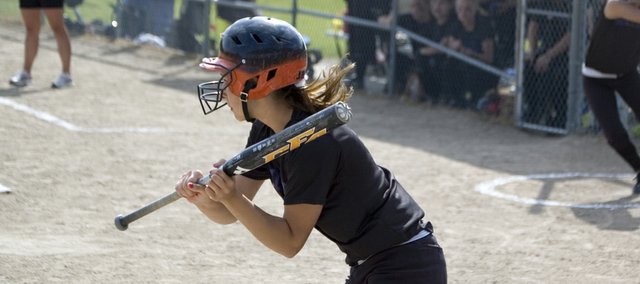 The McLouth High softball team advanced to a Class 3A regional semifinal with a 14-0 victory over Riverside in the first round of the playoffs Monday at Silver Lake.
The Bulldogs (18-3) won in five innings thanks to a dominating performance by senior pitcher Jessie Troupe. She gave up just two hits while facing 17 batters.
"She just mowed them down," MHS coach Ballard Patterson said.
Offensively, McLouth was led by Kaley Patterson, who went 3-for-3 with two doubles and drove in five runs. Troupe was 2-for-3 with three RBI and Kendra Leach finished 2-for-3 and scored twice.
The victory advanced MHS to a semifinal game against Atchison County, scheduled to begin at 4:45 p.m. Tuesday at Silver Lake.
McLouth finished its regular season on Thursday with a home sweep of Valley Falls, winning 11-0 and 16-0.