McLouth instructor named
USD

342 2011 teacher of year
Johnson has been music instructor in McLouth for several years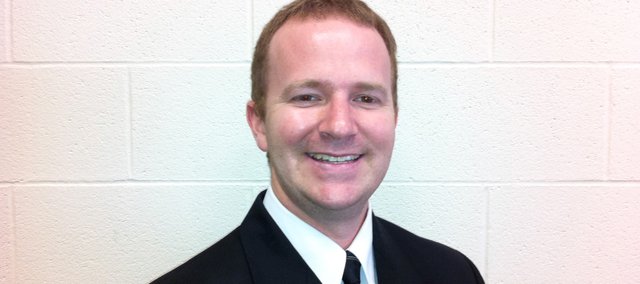 During McLouth High School's commencement exercises, senior after senior was called to the stage to receive scholarship money.
Then came the announcement of someone who wasn't an MHS senior.
Jerome Johnson, music director for McLouth USD 342, was named as the Friends of McLouth Teacher of the Year.
Johnson received a $500 check for the award during the ceremony.
"It's a total surprise," Johnson said after the May 14 graduation. "I didn't know anything until today."