Land annexation bill causes stir on Tonganoxie council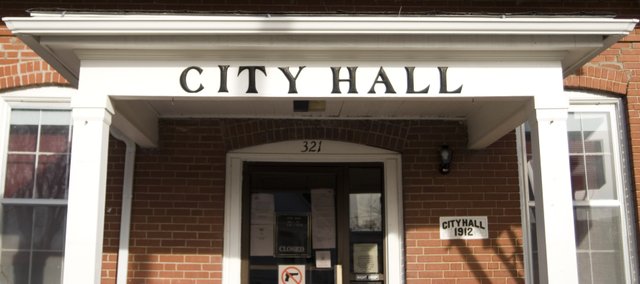 As it ended its 2011 session earlier this month, the Kansas Legislature passed legislation making it more difficult for cities to annex large tracts of land.
The bill would require a vote of property owners for any annexation of more than 40 acres while making incorporation of new cities easier. It would also require county commissions approve all annexations by a two-thirds majority.
The bill, which was a response to a large Overland Park annexation to the south of that city, passed May 11 by votes of 105-17 in the House and 31-6 in the Senate.
The bill became an issue on the Tonganoxie City Council earlier this month when newly elected Councilman Dennis Bixby objected to City Administrator Mike Yanez placing his name on a letter written to lawmakers opposing the bill. At the council's May 9 meeting, Bixby said he was politically active and preferred he write letters to lawmakers expressing his views.
Yanez replied the council adopted a legislative agenda at the start of each session using the recommendations of the Kansas League of Municipalities. It was the practice, that he write to legislators during the session when the league alerted cities of legislation thought to be detrimental to cities, he said.
That was the case with the annexation bill.
Although Yanez conceded Mayor Jason Ward's point that, to date, all the city's annexation had the consent of landowners, the legislation was worrisome to cities such as Tonganoxie, which are experiencing rural development on their boundaries. He noted the county allowed 2.5-acre lots.
That size of lots are seen as too big to provide the density needed to support city services but too small to be subdivided.
Although the Leavenworth County master plan outline future growth areas around Tonganoxie and other counties cities, there places no added restrictions on development in those areas, Yanez said.
Bixby said he supported the bill the Legislature passed, because it was meant to protect property owners from cities abusing eminent domain. He cited a Florida case in which a city used eminent domain to secure property for an industrial development only to keep the property once the proposal fell through.