Loughry named finalist for administrator job in Platte City, Mo.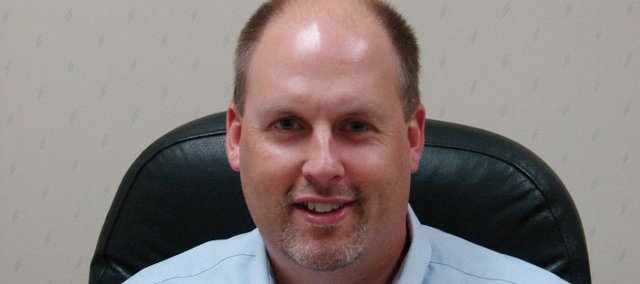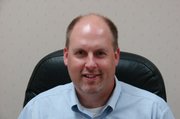 About six weeks after his surprise firing from the city of Basehor, former city administrator Mark Loughry is a finalist for the same position in Platte City, Mo.
Loughry is one of three candidates chosen out of 63 applicants to interview with the city's board of aldermen for the administrator job, according to a news release from Platte City.
Platte City's interim administrator, Pamela Windsor, said she had looked into the circumstances of Loughry's departure from Basehor, just as she had researched the backgrounds of all three finalists chosen. She was "open-minded" while researching the finalists, she said.
"I know that there are two sides to every story," Windsor said.
Platte City hired Windsor, who retired earlier this year as city administrator in North Kansas City, Mo., to conduct a search for a new administrator while also filling the job temporarily, she said. The city is governed by a mayor and a board of six aldermen.
Windsor declined to comment on why Loughry was chosen to interview, saying she was waiting to discuss any of the candidates publicly until after they interviewed with the city's board of aldermen.
The city's previous administrator, Jason Metten, resigned in August.
Loughry told the Sentinel on Tuesday that he'd seen an advertisement for the position shortly after he was dismissed by Basehor in late September and sent in his resume.
Loughry said Platte City, located off Interstate Highway 29 northwest of Kansas City International Airport in Platte County, Mo., had a "similar dynamic" to Basehor.
Like the Basehor area, he said, Platte City has a good school district and is growing, though it has a bit more commercial development.
Platte City's population was reported at about 4,700 in the 2010 Census, compared with a population of about 4,600 in Basehor.
Basehor Mayor Terry Hill said he had not known that Loughry was a candidate for the Platte City job before the Sentinel contacted him Tuesday, but he said he was not surprised that he'd been chosen to interview.
"He is one of the top-notch professional city administrators-slash-managers in the state," Hill said.
Hill said Platte City would be right not to let Loughry's firing reflect poorly on his candidacy.
The Basehor City Council fired Loughry in a surprise, split vote Sept. 19. Since then, the Sentinel has reported on accusations that Loughry illegally received fully paid health insurance benefits for his family and misrepresented the wages he received at his previous employer, the city of Hays. The firing has since led to an effort by a group of Basehor residents to recall Dennis Mertz and Iris Dysart, two Basehor City Council members who voted for Loughry's firing.
Loughry said that if Platte City had examined his background, it would have found that his reputation was not consistent with those allegations.
"I think it speaks to the fact that maybe some people act on facts rather than on accusations," Loughry said.
Windsor said Loughry, along with two other candidates, was scheduled to interview with the city's board of aldermen this coming weekend.